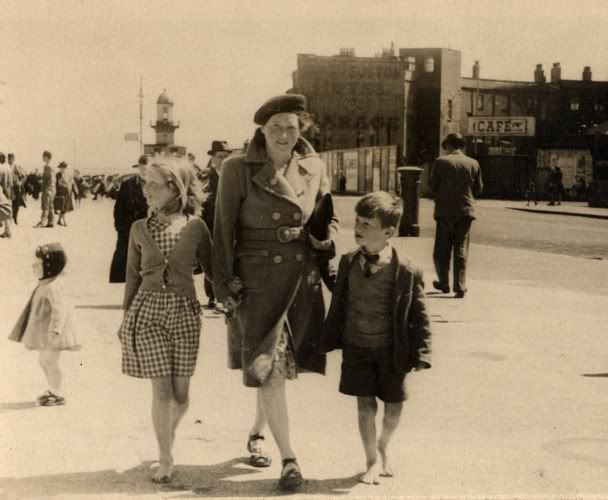 The headline is the text on the back of the photo... Judy is my mom, so it would be mom, granny Harte and uncle Robin for me. The text was probably written by my grandfather Harte.
I love the outfit that Uncle Robin is wearing: shorts, sweater, jacket, tie, bare feet -- typical for the time. Dad says that all boys wore shorts up until a certain age, then switched to long pants.
The shot has the lighthouse and North Euston Hotel (I think, you can just make out the lettering on the hotel wall in the background.)
I wish there were more shots like this in this photo collection. One's that showed the buildings and street scenese of the times. I mentioned this to my dad, and he explained that cameras were not that cheap to own back then, so when you did take photos you took them of family and not scenery.
—Chris